PBX Trading operates since 2010 in the textile sector as a sales representative (For customers who want to buy direct from the manufacturer) and distributor (For customers who wish to be the product already sold in Mexico) of large companies globally.


Paramount Group
Texteis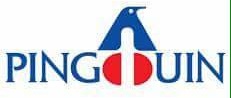 One of the largest conglomerates in the textile sector in Latin America, founded in 1931 and operates in four business divisions: yarn for knitting industry point Stamens (owners Pingouin brand), Tops of fine wool, fabric cashmere fabrics and clothing.
Products
BOMBAY DYEING
Polyester division

It is a company of Wadia Group, one of the oldest and most influential groups in India with operations since 1736, it is the largest producer of PET chips textile grade polyester staple fiber with a wide range of products from 0.6 to 7.0 denier in various colors and glosses and including a variety of differentiated products and specialty.
Products
TAEKWANG/
DAEHAN
It is the largest and most influential textile company in South Korea. Founded since 1950 is an integrated textile manufacturing empire, which covers from synthetic fibers such as acrylic, polyester filament, nylon and spandex, to acrylic yarns, polyester, cotton and blends up to woven fabrics and knitted.
Products